Screen printed ribbon provides better coverage and gives a far wider range of colours.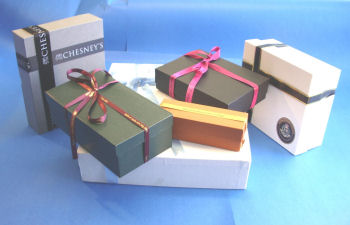 A range of five different ribbon widths to produce the effect you are looking for.
The printing can be your logo, name or strap line or all of the previous! The price below includes the screen cost however artwork must be supplied in the form of a good quality camera ready artwork or high resolution vector artwork black on white. The artwork must be saved as outline and suitable for a PC
The ribbon is double sided satin ribbon and screened one side. Colours must be specified and a pantone reference is preferred, special colours will be subject to additional costs. Please bear in mind if you are not printing onto white ribbon the pantone will not be exact.
For ribbon colours why not choose a contrasting or a matching colour? For our range of colours click here
For Foil printed ribbon click here
Our prices are below for Screen Printing
7mm wide Ribbon

Length
Price
all colours

100 M

£

220 M

£

480 M

£
| 10 mm wide Ribbon | Length | Price |
| --- | --- | --- |
| all colours | 100 M | £ |
| | 220 M | £ |
| | 480 M | £ |
| 12mm wide Ribbon | Length | Price |
| --- | --- | --- |
| all colours | 100 M | £ |
| | 220 M | £ |
| | 480 M | £ |
| 15mm wide Ribbon | Length | Price |
| --- | --- | --- |
| all colours | 100 M | £ |
| | 220 M | £ |
| | 480 M | £ |
| 24mm wide Ribbon | Length | Price |
| --- | --- | --- |
| all colours | 100 M | £ |
| | 220 M | £ |
| | 480 M | £ |
| 38 mm wide Ribbon | Length | Price |
| --- | --- | --- |
| all colours | 100 M | £ |
| | 220 M | £ |
| | 480 M | £ |